Friday was a holiday for kids at school and so a friend, A proposed that we take them to the flower show at Lalbagh. So came morning and N was woken up promptly at 7:00 AM. He was more than happy to oblige even though it was a holiday. The excitement of going somewhere was more than enough.
After bags were packed with a set of spare clothes, a hat, water bottle and enough snacks to keep an army happy, off we went. Traffic wasn't that bad and the weather was pleasant.
Once we were there, we were treated to beautiful sights in all colours.
Though I personally felt that the flower show is a hyped up event. Don't get me wrong, it is nice to look at and spend, maybe, 30 minutes, but other than that its nothing great. You can spend time in Lalbagh taking a walk, other than at the flower show.
Anyways, here are the visuals. Again a-too-many-pictures-post!
Did you notice the bunny rabbit in green in the pic above?
The star of the show was this...
A replica of the Baha'i Lotus Temple in Delhi made with white roses, carnations and greens.
Replacing the wilted flowers with fresh ones. My mom was sad about the fact that so many wilted flowers would go into the bin.
Chop chop chop the stems to make the flowers the right size.
The kids enjoyed watching the water fountain
And they even learnt about trees, roots and trunks from A.
Today is the last day of the Flower show, so go on and catch it if you haven't done it yet!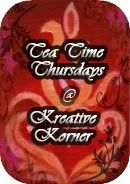 And to Patty's renamed linky party The Weekly Story!